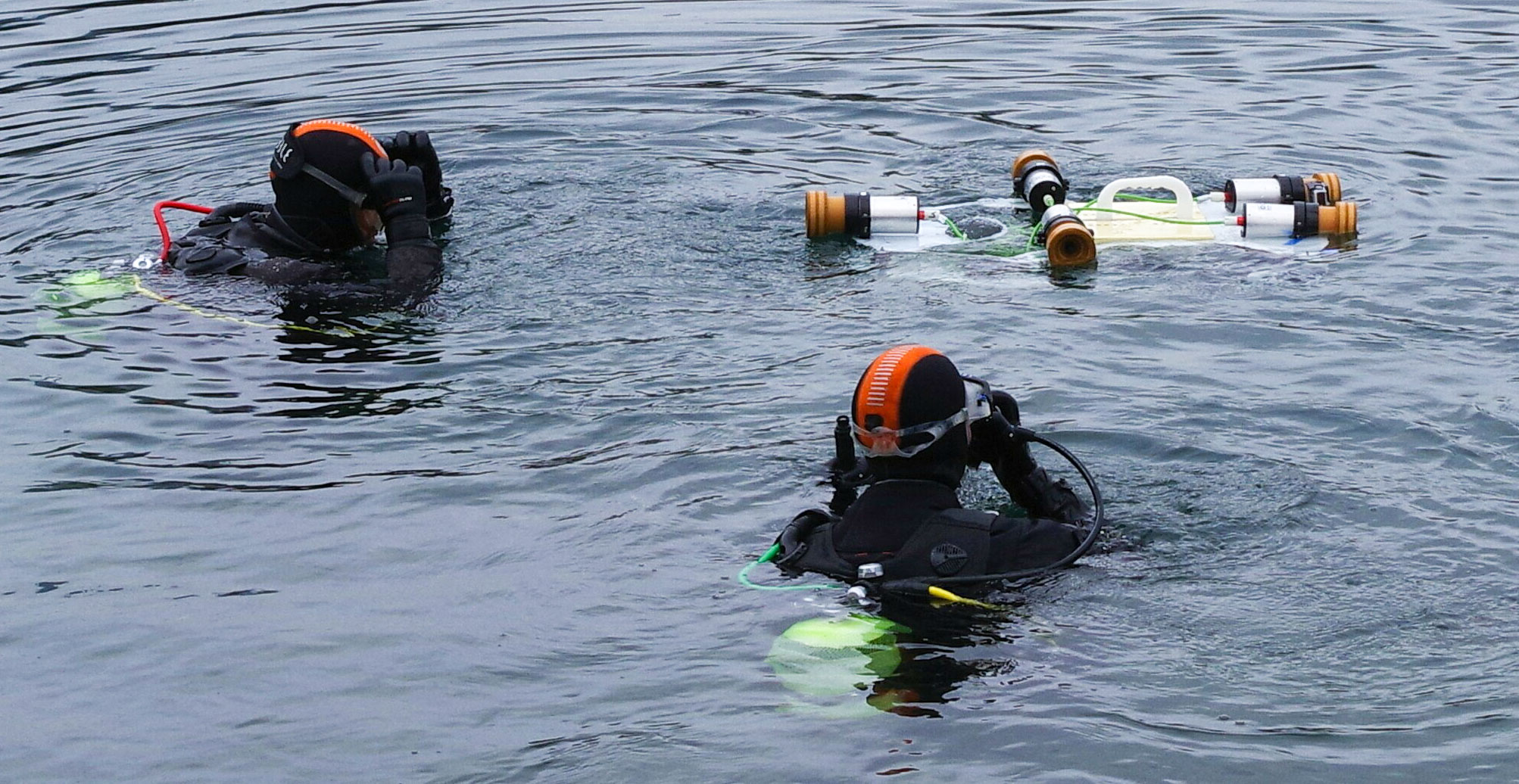 We've just completed the first test of iBubble in a natural environment in a lake in Switzerland. We didn't spare our prototype: reduced visibility and water at 5°C (41°F). It's Phil Simha, Autor, Photographer and Instructor at Scuba Shop (Villeneuve, CH) who graced us to test iBubble and share his first impressions.
Our prototype Beluga performed well and allowed us to collect a lot of data. We will share a video of this session  with you in the coming days.
A big thanks to Phil Simha for his commitment in the tests, Francis Blétry from Scuba Shop for his premises and theequipment, and Patrick Comminges for the shots!