For our first team portrait, we are starting with Thibault !
With his unkempt hair and his full beard, Thibault est our mechanical and prototyping developper. He is one of the first to have joined iBubble, first as a work-study contract, then as a full-time employee.
All of our prototypes came to file with his expert hands! Between building, disassembly, repairs and constant improvements, Thibault loves to tinker and express his creativity through conception.
Wakeboarder and freediver, this underwater enthusiast has known many adventures with iBubble!
Let's ask him a few questions…
You're one of the first to join the team, and you've been working on iBubble for over two years. What was the most significant moment you had during this adventure?
Thibault: The most significant moment? Once, during a sea test in Mexico, I was in the water with the drone. I was trying to get back to the boat with iBubble, but they could not see me! While the others were still diving, I let myself drift for 15 minutes … Thanks to iBubble, the boat spotted me and I got back on board. During these long minutes on the surface, I was watching my surroundings because there could have been bullsharks near me. With iBubble looking like a turtle and me like a seal, I did not want to attract one! I felt like Bear Grylls … Fortunately, everything went well.
Apart from your work on iBubble, what are your favorite activities?
Thibault: I love to go wakeboarding near Vienne in France, but I also have a passion for freediving and crazy photography projects. One of these projects was to take a half-air half-water photo under the ice, with one of my friends on the surface and me upside down below him. We had one hell of a session! I still had a tether connected to the surface, just in case. Safety first while freediving!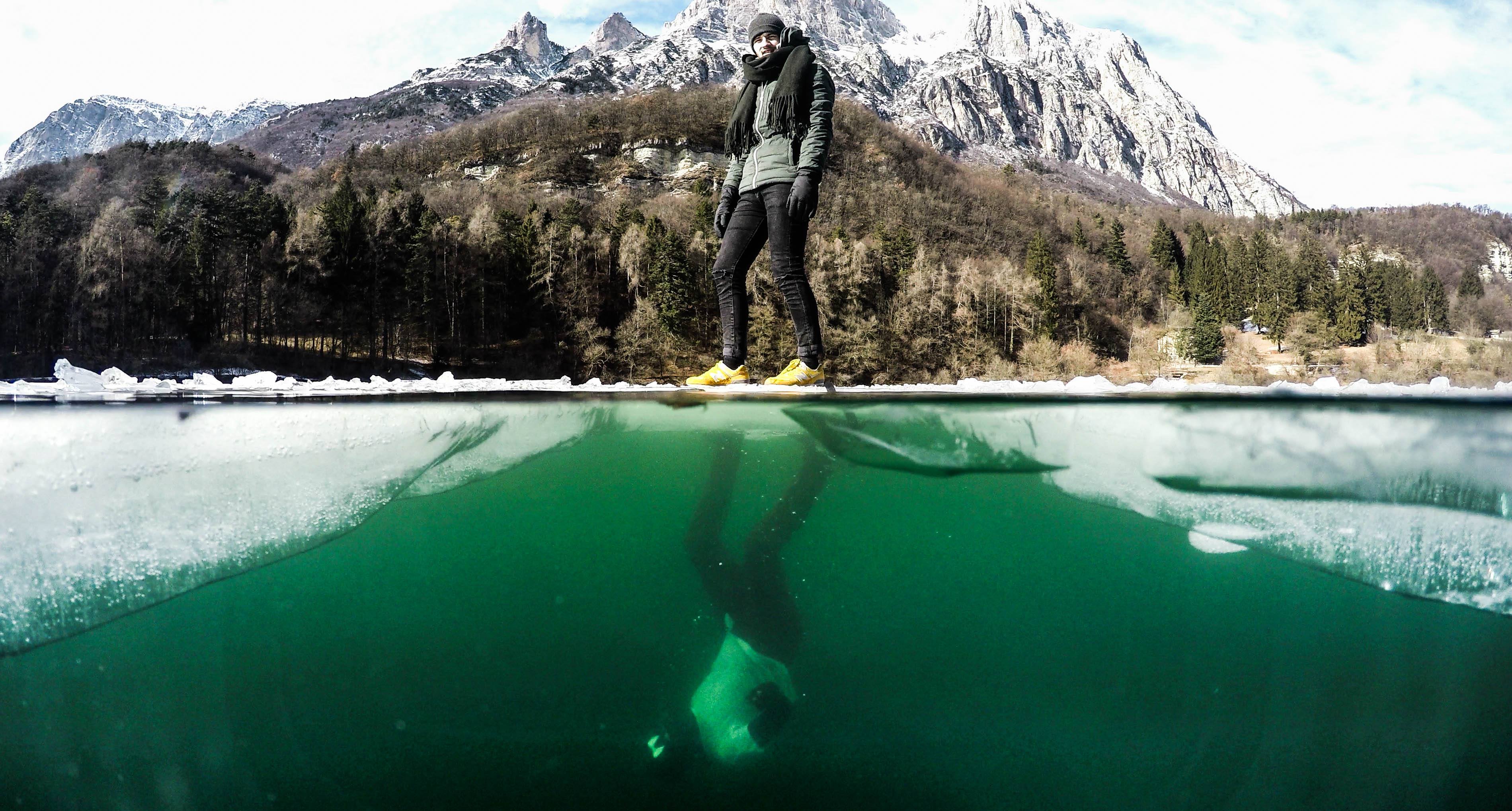 Tell us an anecdote about you at iBubble!
Thibault:  When we were in Mexico during the roadshow, we were caught in a huge storm. We were coming back from a test session, and when I got off the ferry, I put my suit back on to go swimming in the street … In front of a police truck!
iBubble's launch is closer and closer every day – October is tomorrow! How do you feel about this ?
Thibault: I can not wait to share the fruit of our work with the rest of the world. I'm sure a lot of people like me are going to make crazy videos and photo projects with iBubble, and I really want to see what it's going to be like! I have some ideas about that …
If we gave you an unlimited budget and iBubble for a week. What would you do?
Thibault: I take a plane and fly to the Bahamas! Down there, I really want to do a whole session of video shooting with tiger sharks.